NATURALLY BEAUTIFUL
Great skin starts with great ingredients. Beginning with botanicals grown on our own Wisconsin farm, Brown Barn's beautiful plant-based products are made by hand in small batches from our own Green Lab. Our 100% natural products are free of phthalate based fragrances and synthetic colors, paraben based preservatives, genetically modified (GMO) ingredients, synthetic emulsifiers or fillers, and are cruelty free. Be sure to sign up for for rewards and email from Brown Barn to learn more and save!
25% off Three Leaf Face Oils
The purest and healthiest skin care starts with hand-harvested botanicals from our own Wisconsin farm.
Three Leaf Beauty products are superbly crafted with beautiful whole leaf botanicals, pure essential oils, and rich seed oils sourced from experienced growers.
Professionally formulated without chemicals, natural derivatives, fillers, preservatives or emulsifiers.
Made by us, in small batches, at our own lab with the finest ingredients the world has to offer.
Purely Crafted, Naturally Effective and Honestly Beautiful.
Three Leaf Beauty.
Enjoy 25% off + Free Shipping on all Three Leaf Face Oils thru Wednesday, March 20th. No coupon code necessary! While supplies last. Sorry, no rain checks.
Shop Three Leaf Beauty
Save 25% off Three Leaf Face Oils
---
Free Shipping on all domestic orders, no minimum!
MARCH THANK YOU BONUSES
Free Gifts with Purchase. No Coupon Code necessary!
Spend $40 Get a FREE Bar Soap, our choice of scent.
Spend $50 Get a FREE half ounce Winter Forest Face Oil AND a Bar Soap, our choice of scent.
Spend $75 Get a FREE 2oz Travel Size Lavender Lotion AND a half ounce Winter Forest Face Oil AND a Bar Soap.
Spend $100 Get a FREE FULL SIZED Neroli & Maple Resurfacing Mask AND a 2oz Travel Size Lavender Lotoin AND a half ounce Winter Forest Face Oil AND a Bar Soap.
Introducing 7 Day Glow
We are SO EXCITED to announce that Alyssa Van Doorn, Brown Barn skin care formulator, has launched her own skin care company.
Alyssa has spent the last several years developing a revolutionary new 3 piece skin care approach that puts all the control in your own hands with just a few amazing pieces.
No more outdated 10 piece systems - just a few products is all you need! These potent plant-based formulations pair flowers and herbs we grow in our own fields with powerful plant extracts from top green labs around the world. With over 32 separate herbs and plants in each product, combined with cutting edge green technology, 7 Day Glow is harmonious with your biology, environment, and lifestyle.
The 7 Day Glow system includes complimentary online video skin care courses and downloads to help you learn everything you need to know for your best 7 Day Glow. Get 7 Day Glow products with free domestic shipping on all orders exclusively at www.7dayglow.com.
Visit 7 Day Glow
Shop With Us - Our Most Popular Categories
---
Free Shipping on all domestic orders, no minimum!
Free Guide! Using Infused Carrier Oils
Access to our best tips for using Brown Barn's fine unscented bath & body oils to elevate the effectiveness of your essential oil collection in this Special Brown Barn Issue. Includes detailed information about infused oils, Hair Oil how to's and more.
Read Now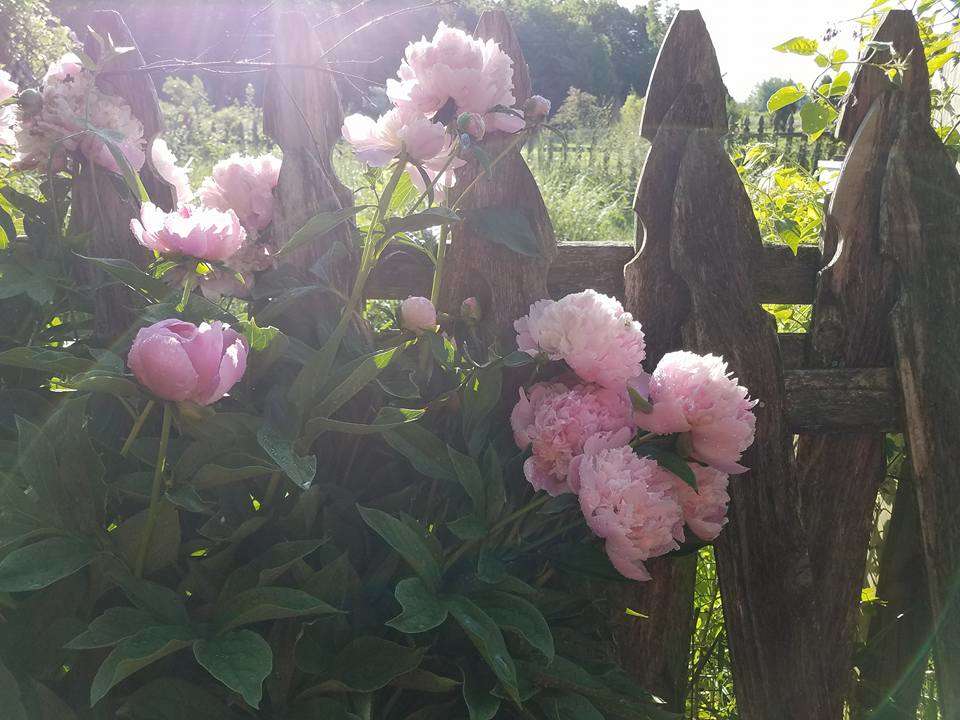 Field to Face
Plant Based Beauty
Meet Brown Barn Botanicals:
Starting with a simple seed at the Brown Barn Botanicals farm right on thru the shipping process, our beautiful all natural bath, body, and skincare products are formulated, manufactured and hand finished by us every step of the way.
Learn More