Visit the Brown Barn Boutique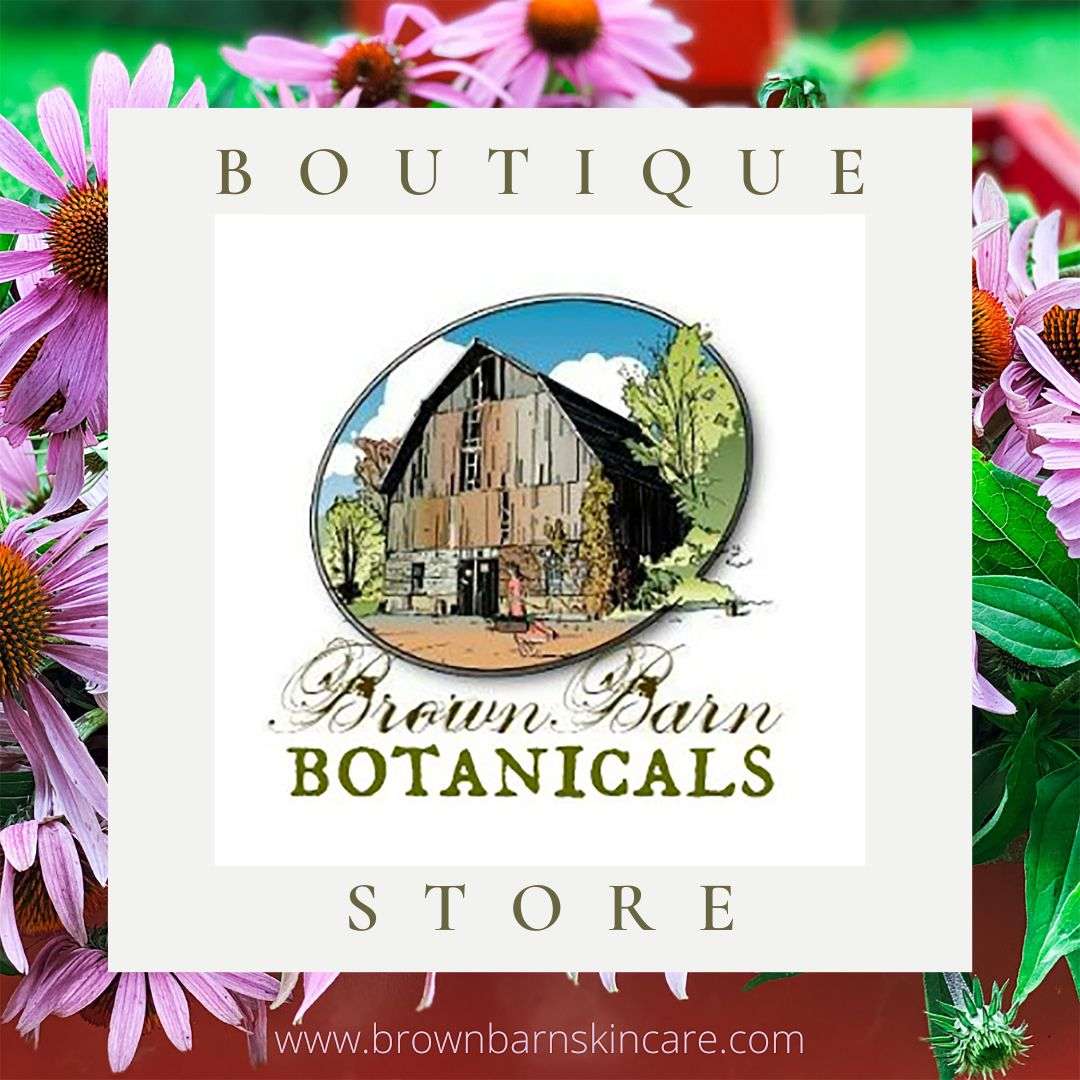 Visit the Brown Barn Boutique located at the Brown Barn manufacturing lab in Holcombe, Wisconsin.

Indulge in all of the scents and samples of Brown Barn's fine line of small batch bath, body, and skin care. Chat with Brown Barn owner, Christine Untiedt. Get questions answered.

At this time, the Brown Barn Boutique is only open on select Saturdays from 9am to 3pm. View the store schedule below.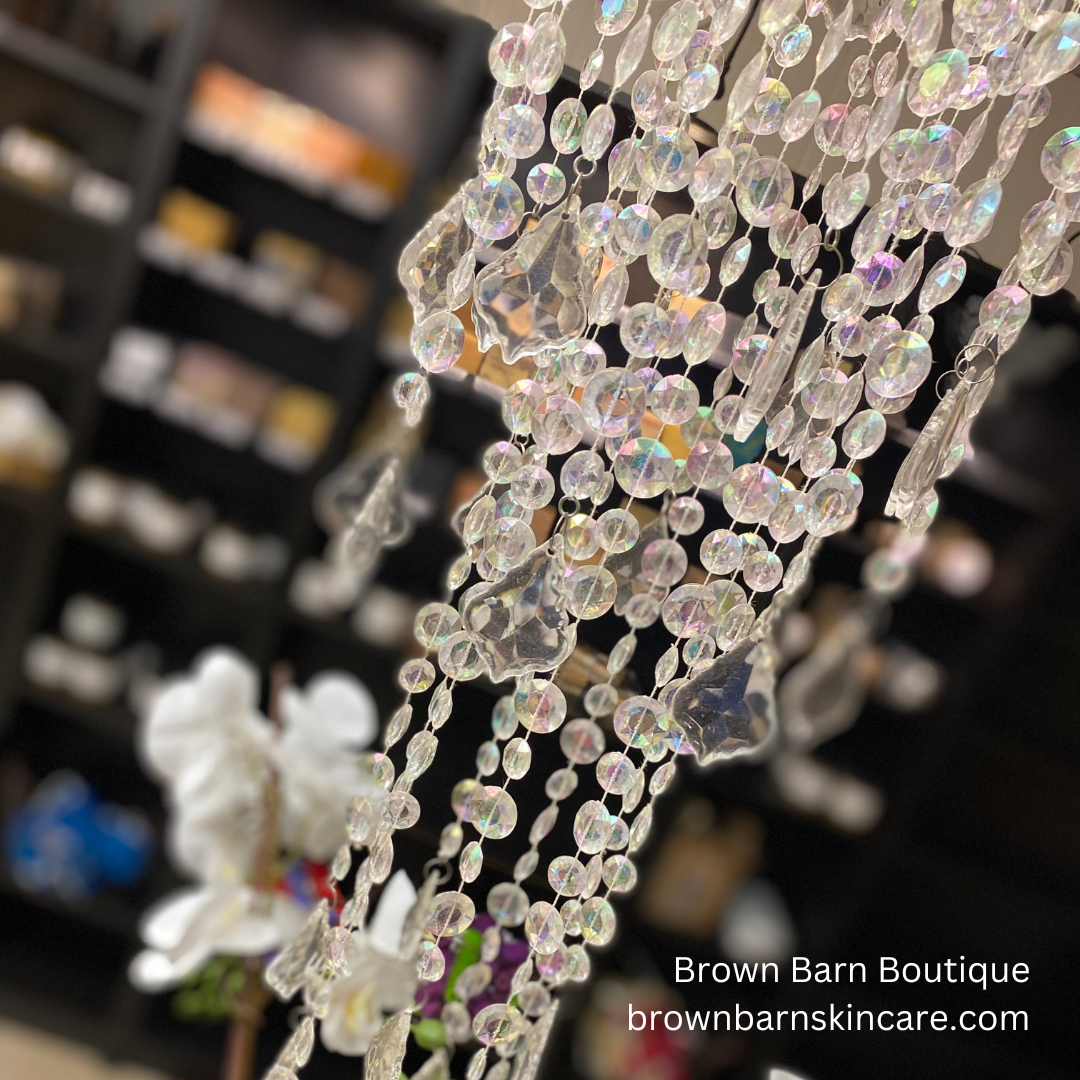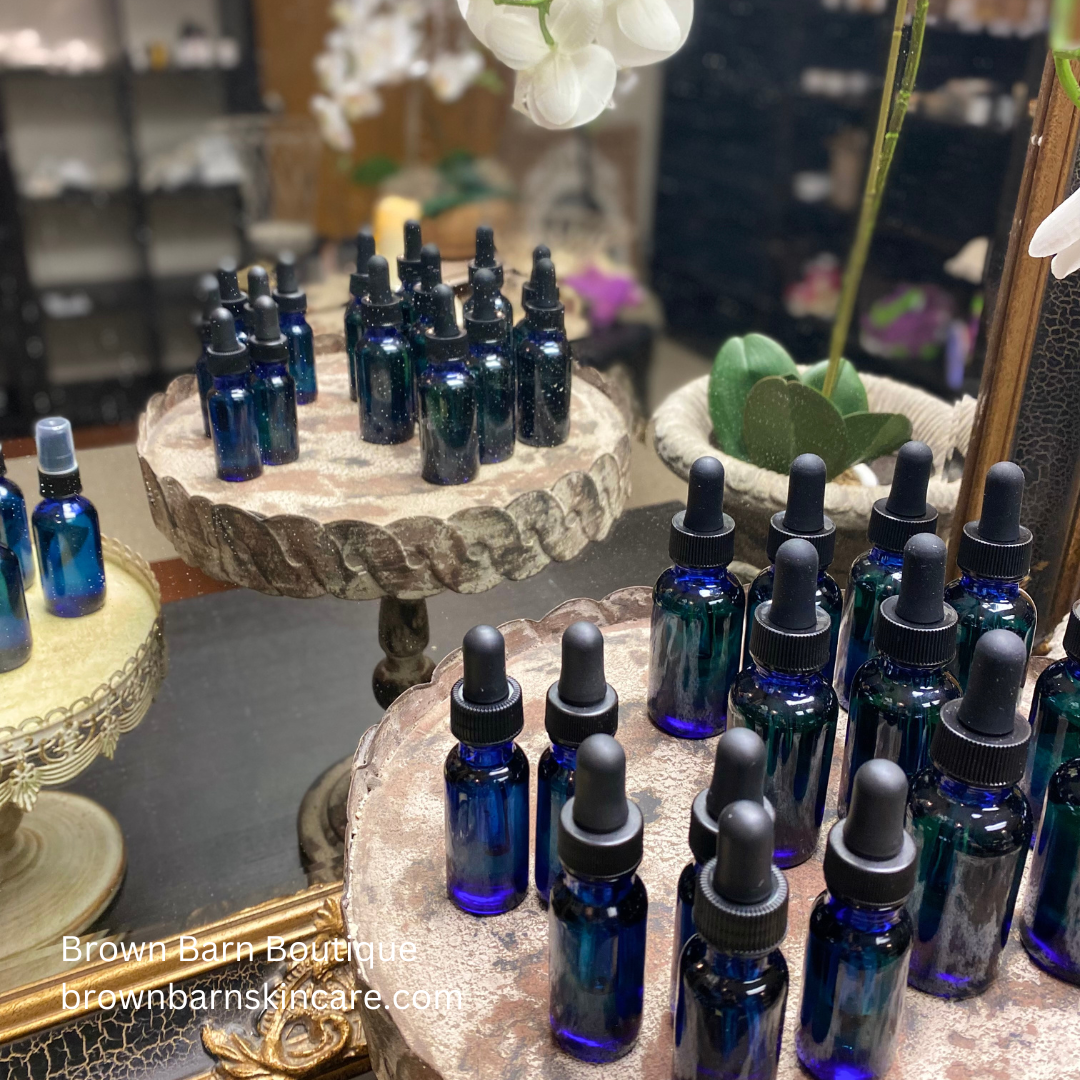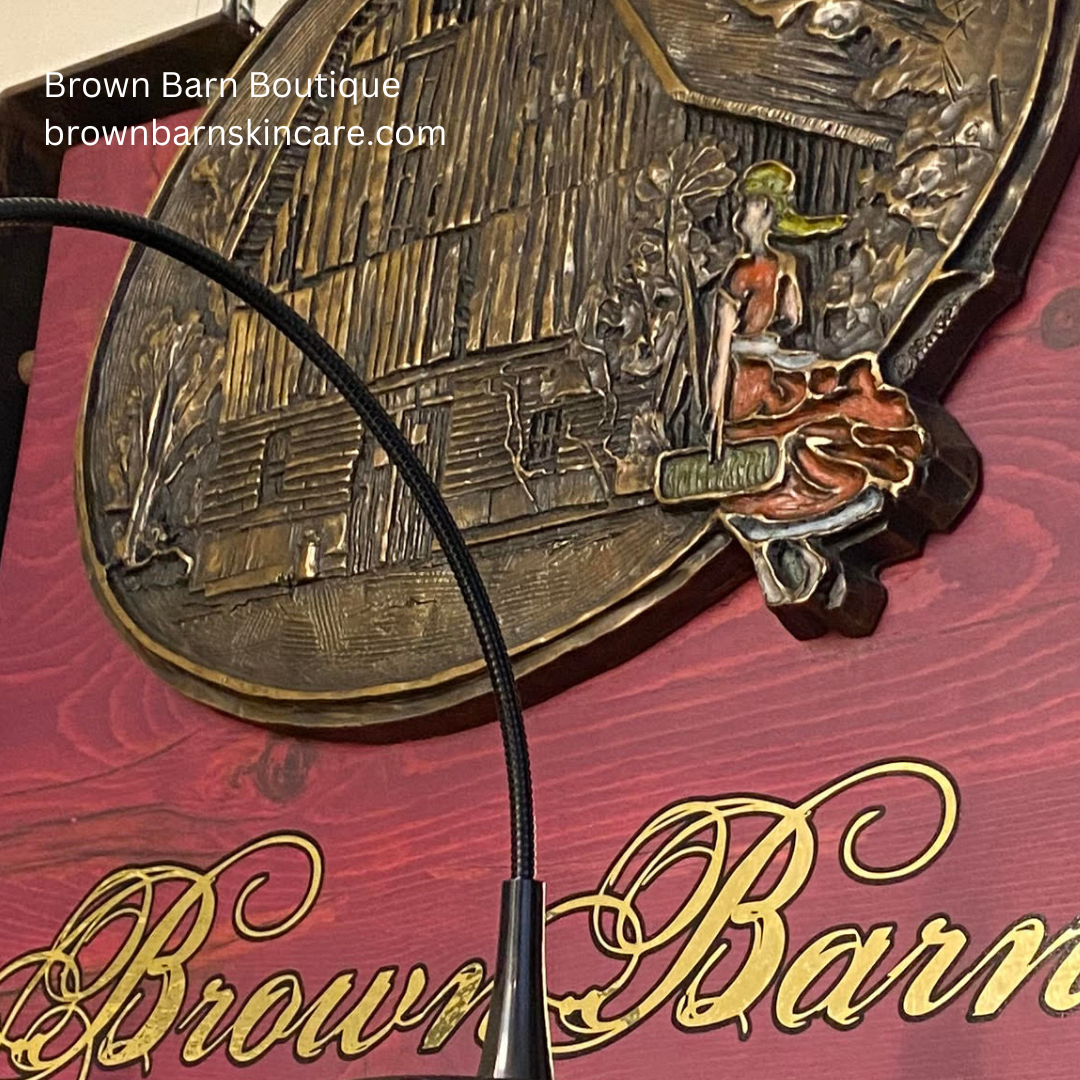 Visit the BROWN BARN BOUTIQUE on these dates:
Saturday, June 17, 2023
Saturday, July 1, 2023
Saturday, July 8, 2023
Saturday, July 29, 2023
Saturday, August 12, 2023
Saturday, September 2, 2023 (Labor Day Weekend)
Saturday, September 16, 2023
Saturday, October 14, 2023
Saturday, November 18, 2023
Saturday, December 2, 2023

Please contact us at customercare@brownbarnbotanicals.com with questions.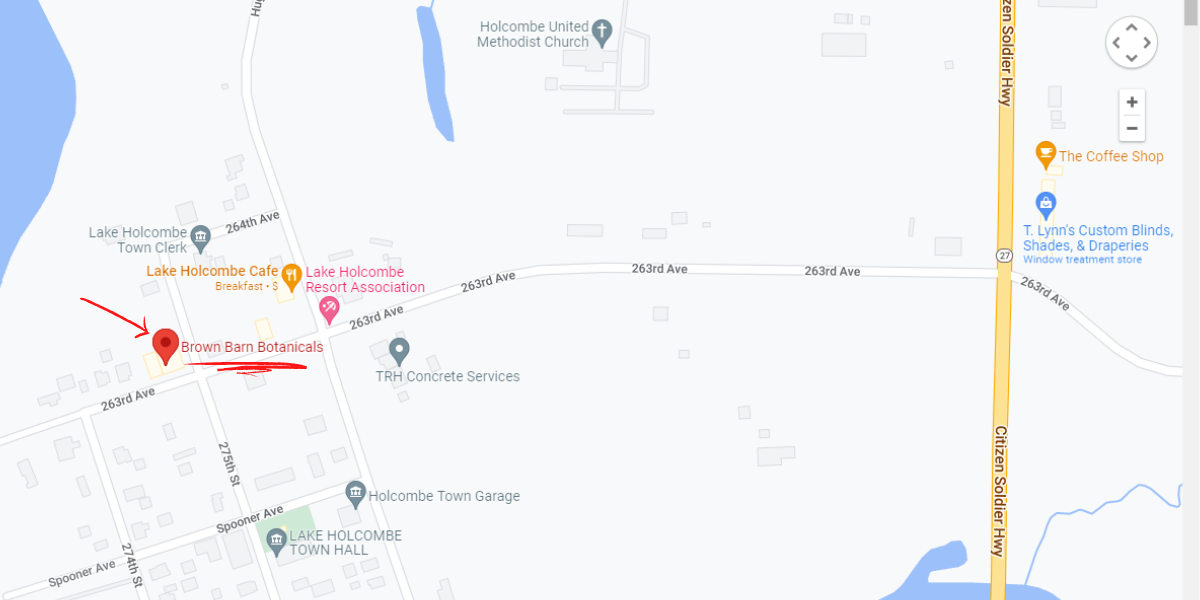 Directions when arriving from the South:
27470 263rd Ave., Holcombe, Wisconsin 54745

1. Travel north to Holcombe, Wisconsin on State Highway 27 (Citizen Soldier Hwy.)
2. Turn west (left) on 263rd Ave. (Located right across the highway from the Holcombe mini-mall. If you pass Cenex and the Big Minnow Tavern you have gone too far.
3. Travel approximately one mile on 263rd Ave. to "downtown Holcombe".
4. Park outside of the U.S. Post Office on your right. (You will see the Brown Barn sign on the exterior of the building.)
5. Enter the building using the same door as the US Post Office. You will find the boutique by walking straight ahead through the Brown Barn entrance.

Please note: Our customers have reported that their GPS sometimes takes them to 263rd Road instead of Avenue. Please follow the directions above rather than attempt to find us via GPS.
What To Expect When Visiting The Boutique:
- The Brown Barn Boutique is a very small shop. On busy weekends you may have to wait a few minutes for customers to clear out so that you can shop comfortably. There is a really nice home gift/decor store located right next door that you can visit during overflow times.


- Most of the products on our website are also available in the shop, however we cannot guarantee availability ahead of time. If there is a product you know you definitely want we recommend ordering online in advance and selecting pick-up at the boutique.

- The Boutique is run by Christine Untiedt, owner of Brown Barn. This is a great time to get questions answered!

- Brown Barn tries to be as environmentally sensitive as possible. You will not receive a printed receipt upon check-out. Receipts are emailed or texted to your phone.

- We love children! However the boutique is not particularly "child friendly". There is not enough room in the shop to accommodate strollers. PLEASE NOTE: Parents are welcome to bring their children however are expected to monitor their children and take responsibility for any damage caused by their children.


- Because this is a part-time shop we do not have a high-end check-out system at this time. It does take a few extra minutes to process your payment, please allow enough extra time for check-out. The Boutique accepts cash and all of the same credit cards available on our website.


- There is NOT a public bathroom at the Brown Barn Boutique. There is a public bathroom available at the gas station on Highway 27, approximately 1 mile from the Boutique. Please plan your needs accordingly.

- The Boutique is located inside the Brown Barn Lab however the lab is a bio-safe area. This means visits inside the lab area are not allowed and you cannot see the lab itself. Keeping our manufacturing space clean and sanitary is of utmost importance to all of us.


- Holcombe is a fun place to visit! In addition to one of Wisconsin's most beautiful flowages with great fishing and plenty of room for water sports and snowmobile trails, there are other shops in the area along with coffee shops and restaurants.

- Click the link below to see all of our products. You can also place an order to ship to your home during your visit to the Brown Barn Boutique.
SHOP BROWN BARN BOTANICALS