Welcome to THE VAULT!
The vault is your shopping page for all of Brown Barn's free and paid print media. From books in print to downloadable files, it's all here.
Book In Print - Just Launched!
The 7 Day Glow Holistic
Self-Care Workbook
by Christine Untiedt, Brown Barn Botanicals Founder
Soft-cover pre-printed book, 111 pages, 8.5x11
Available on our website or at Amazon.

So often we know what to do for self-care but we do not find the time to do it. Learn to create a holistic self-care lifestyle that ensures you are glowing every single day, 7 days a week.

Instead of using self-care to refill your cup, create a self-care lifestyle that keeps your cup perpetually full!

Create a lifestyle that includes self-care that is integrated throughout your day and encompasses all areas for a holistic, complete self-care lifestyle. Rather than using self-care after you feel drained and exhausted, this workbook guides the reader to implement daily routines that will build sustained energy and resilience through a proactive self-care approach.

Move from inconsistent, one-off self-care activities that are simply self-care spot treatments to a glowing, holistic self-care lifestyle. Take steps to eliminate guilty "me-time" feelings that may be holding back your self-care. Identify situations and people who interfere with your self-care. Learn how to create firm boundaries around your self-care time.

This book includes step-by-step worksheets, journal prompts, tracker and planner pages to copy, and organized self-care activity lists to help assess and organize your favorite self-care activities into the holistic 7 Day Glow self-care framework.

$19.99
Buy on Amazon
Freebie of the Month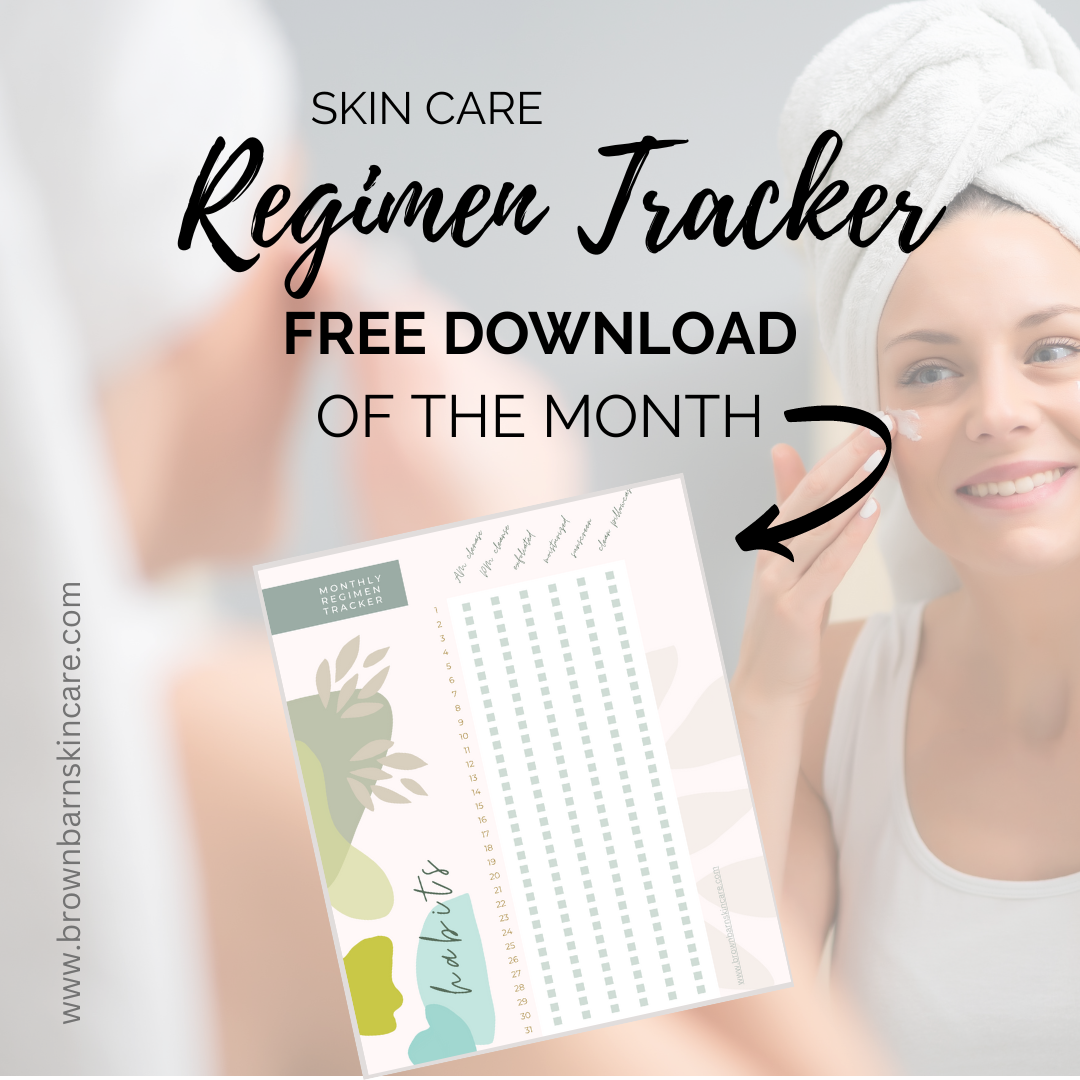 FREE! Skin Care
Regimen Tracker
Christine Untiedt, Brown Barn Botanicals Founder
Downloadable PDF to print and use. 1 page, 8.5x11

Get your skin care on track with this month's FREE DOWNLOAD. Print this Regimen Tracker and check off your skin care activities each day to help evaluate how your skin care regimen is holding up.

HOW DO I USE THIS?
Download the free tracker.
Print it out.
Check off each skin care action you take daily. Start at anytime, use for 30 days. Once you download this item it is yours to keep and use over and over.
Evaluate your progress - make changes where you see gaps, pat yourself on the back for consistent skin care regimen actions!
Just click the link below, follow the instructions to get your FREE copy to download and print.

FREE!
LEARN MORE
PRINTABLE DOWNLOADS
Printables are mini-books, journals, trackers, affirmation cards, and more that you can download and read and/or print one copy of for your personal use. The ability to download and print allows great savings on these items.

HOW PRINTABLES WORK:

1. Choose a printable you'd like to purchase. Click the "learn more" button on the right to go to the product page for that item. Or click the "Add to Cart" button on the left to skip the product page and go straight to purchase.

2. Check out.

3. Check your inbox, your printable download will be delivered shortly.

Note: If you do not see your printable within 30 minutes of ordering check your email spam and promotions areas. If you still do not find your printable contact us at customercare@brownbarnbotanicals.com.

4. Follow the directions in your email to download. Open and read and/or print. ENJOY!

Printables are sold with the permission of 7 Day Glow LLC and The Brown Barn Company LLC. You are allowed to print a copy for your personal use.

NOT ALLOWED: Printing multiple copies to share, Sharing the download (yes, we can see where the download is used and how many times one purchase is downloaded), Printing copies for resale, Plagiarism (copying text for use in your own projects).


The 21 Day Skin Reset
Christine Untiedt for 7 Day Glow
Downloadable PDF to view and print, 46 pages, 8.5x11 inches

Get Glowing with 21 days of skin loving activities with The 21 Day Skin Reset.


This downloadable guide includes daily actions that will lead you to glowing skin and improved selfcare.


This is a self-guided study. Take one action per day or spread the activities over a longer period. Work on your own schedule!


Some of the topics included in the 21 Day Skin Reset ...


- Food, Drink and Supplements


- Sleep


- Exercise and Breathing


- Home Facial Practice


- Skincare Product Information


The 46 page guide includes 21 days of easy-to-implement activities, instructions, recipes, trackers, expanded articles, links, and more!

$3.50
LEARN MORE
Beauty In Place DIY Skin Care Recipes
Christine Untiedt for 7 Day Glow
Downloadable PDF to view and print, 20 pages, 8.5x11 inches

"Kitchen Beauty" is an e-book of skin care recipes you can easily make at home from the personal files of Brown Barn's founder. These are tested recipes you can make yourself in your own kitchen to boost your skin care self-care.

WHAT'S INSIDE?
Where to source supplies
Equipment (from your own kitchen!)
How to easily make Herbal Infusions
Detailed instructions
17 DIY skincare recipes from the Brown Barn Lab including lip scrub, masks, toners, spot treatments and more.
$3.50
LEARN MORE
The Falling In Love With Myself Journal
Christine Untiedt for 7 Day Glow
Downloadable PDF to view and print, 25 pages, 8.5x11 inches

Loving yourself is important because self-love lays the foundation for healthy relationships, self-care, and overall well-being.


When you love and accept yourself, you are more likely to have positive relationships with others and to make choices that align with your values and goals.


Additionally, self-love can lead to greater self-esteem, improved mental health, and a more satisfying life.


This printable journal is designed to help you connect more deeply with yourself, rediscover your passions, and learn to love yourself more. Through CBT inspired daily prompts and exercises, you will be guided on a journey of self-discovery, self-acceptance, and self-love.


The Falling In Love With Myself Journal provides a daily journaling routine, a guide for overcoming negative self-talk, 25 powerful affirmations, and 30 additional "deep" journal prompts to fall in love with yourself more deeply.


Print the journal and write directly on your hard copy or respond to the writing prompts in your own blank book, journal, or in a digital diary.


25 pages including cover; digital download with print permission.

$3.00
LEARN MORE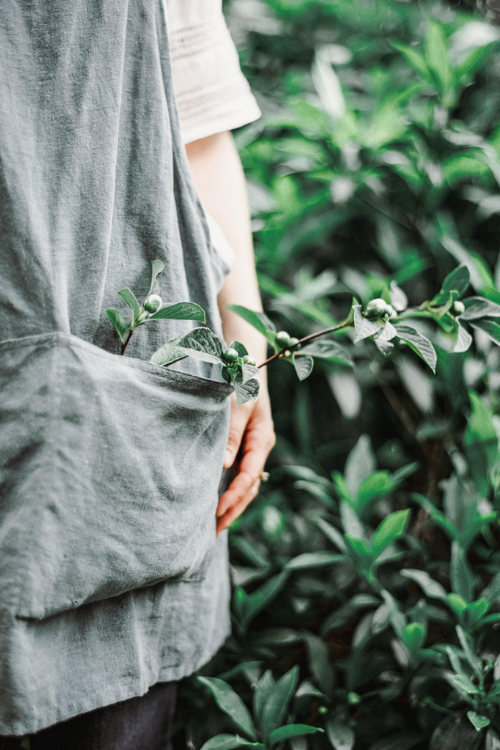 Hello!
I'm Christine Untiedt

I am the natural skincare formulator, farmer, professional educator, and obsessed self-care advocate who founded Brown Barn's holistic, plant-based skincare approach.

Now I'm sharing everything I've learned over my more than a decade of experience with self-care through books and downloadable pdf's you can find right here.

I'm on a mission to empower you with the tools you need to find and maintain your self-care and skin care simply and with confidence.
RETURN TO OUR HOME PAGE