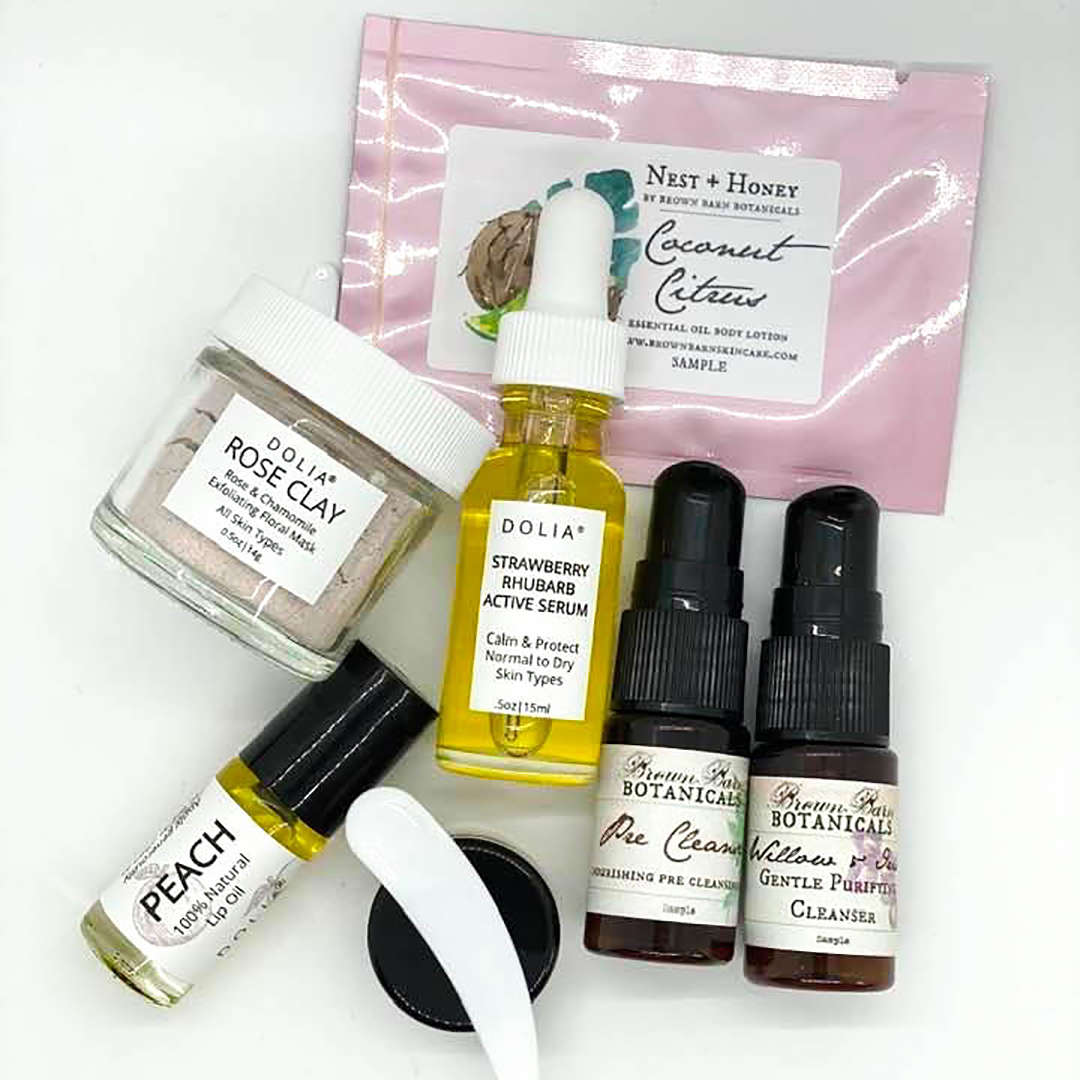 The Spring Skincare Set
Knowing which products to use at which time of year can be a challenge!

We've curated our favorite Spring transition products, along with some seasonal specials and super samples, in a pretty little box tied with a bow - perfect for a special treat for yourself or someone you love with the best of Spring Skincare.

Spring is all about clean, freshly exfoliated skin to rid Winter build-up. We also included some fun seasonal scented items in this box to help ring in Spring in style.

In Spring, we recommend adding these items to your regular skincare regimen to boost, refine, and improve your skincare program.
Get the Box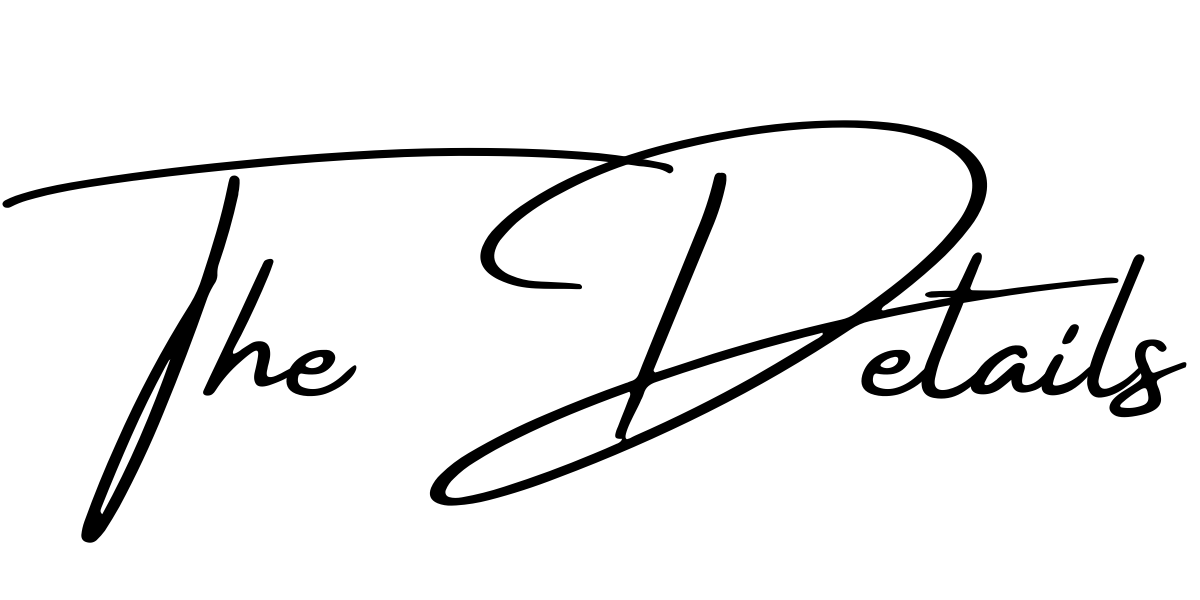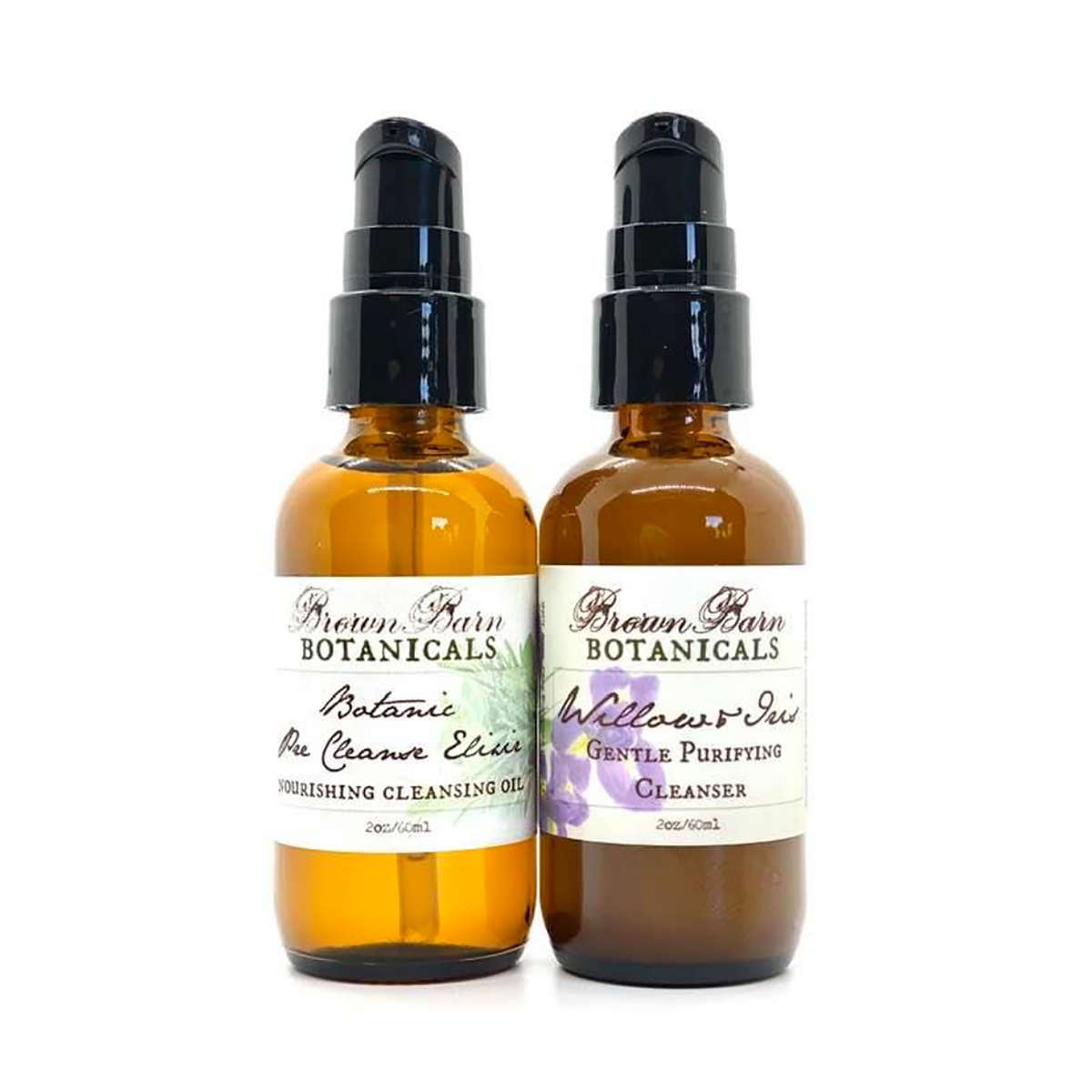 1. Cleanse Deeply
We included a super sample of Brown Barn's "Double Cleansing Duo" to get you started with a your deepest Spring cleanse.

Double Cleansing Method:


Simply massage onto dry skin. Be careful not to pull or tug at skin but do enjoy a relaxing facial massage! Layer Willow & Iris Gentle Cleanser on top of oil, massage a bit more. Wipe away with a warm wet washcloth or damp cotton pad. Follow with the rest of your facial routine.


Save 25% off a Full Size Set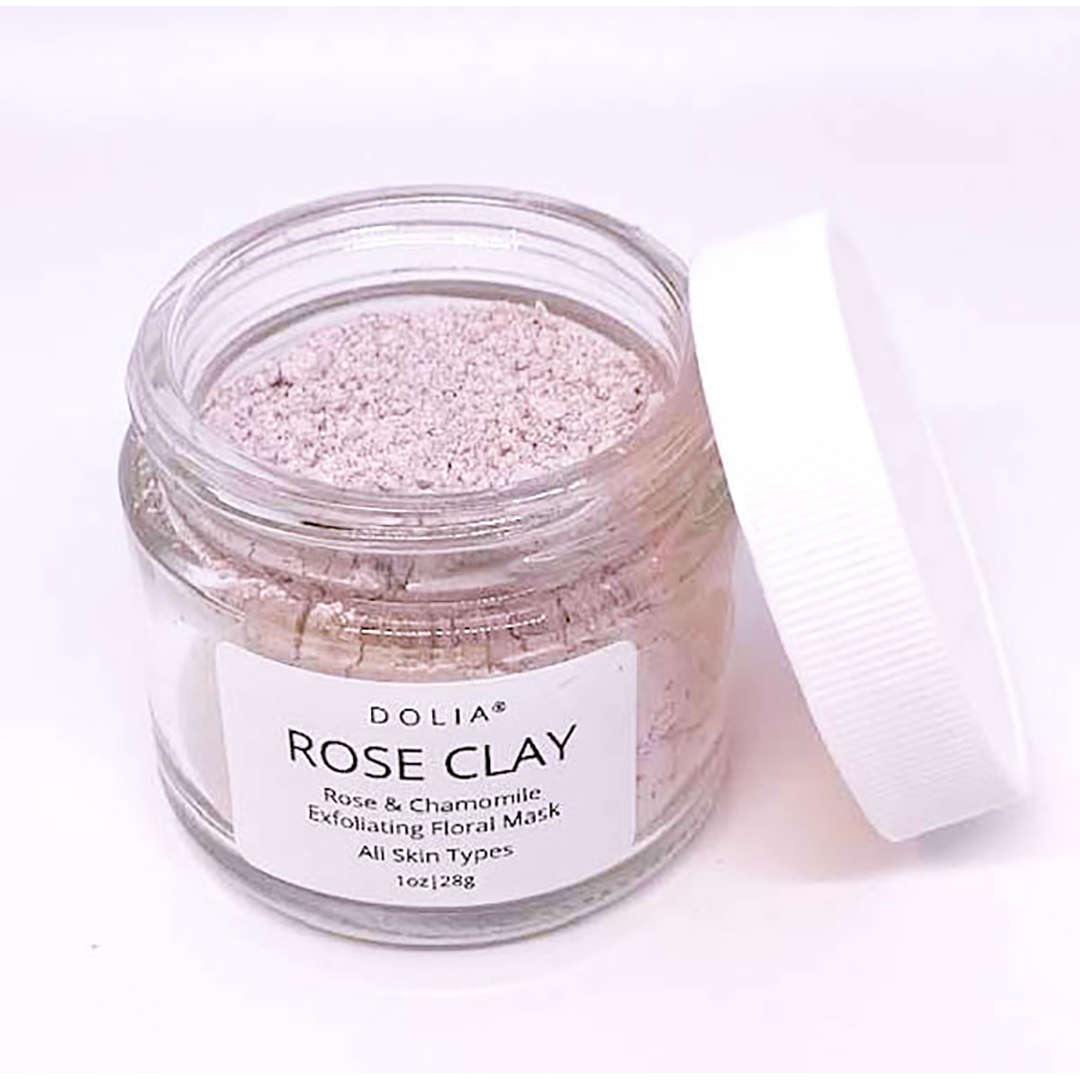 2. Exfoliate Thoroughly
Mix 1/2 teaspoon mask base with a few drops of water to form a paste. Apply a thick layer to clean skin with a brush or fingertips, be sure to include under the chin. Use 1-2 times per week.


Leave mask on until it begins to dry around the edges of the face, nose, eyes and mouth but is still damp on cheeks and forehead (allowing clay masks to dry completely can irritate dry or sensitive skin). Remove with a warm, wet washcloth, rubbing lightly as mask is removed. Follow with botanic elixir, facial oil, serum, and/or moisturizer.


Tip: Get even greater performance from your mask by using apple cider vinegar, yogurt, honey, milk, buttermilk, lemon juice, cranberry juice, pomegranate juice, or apple juice as a wetting agent.
View all of our Exfoliating Products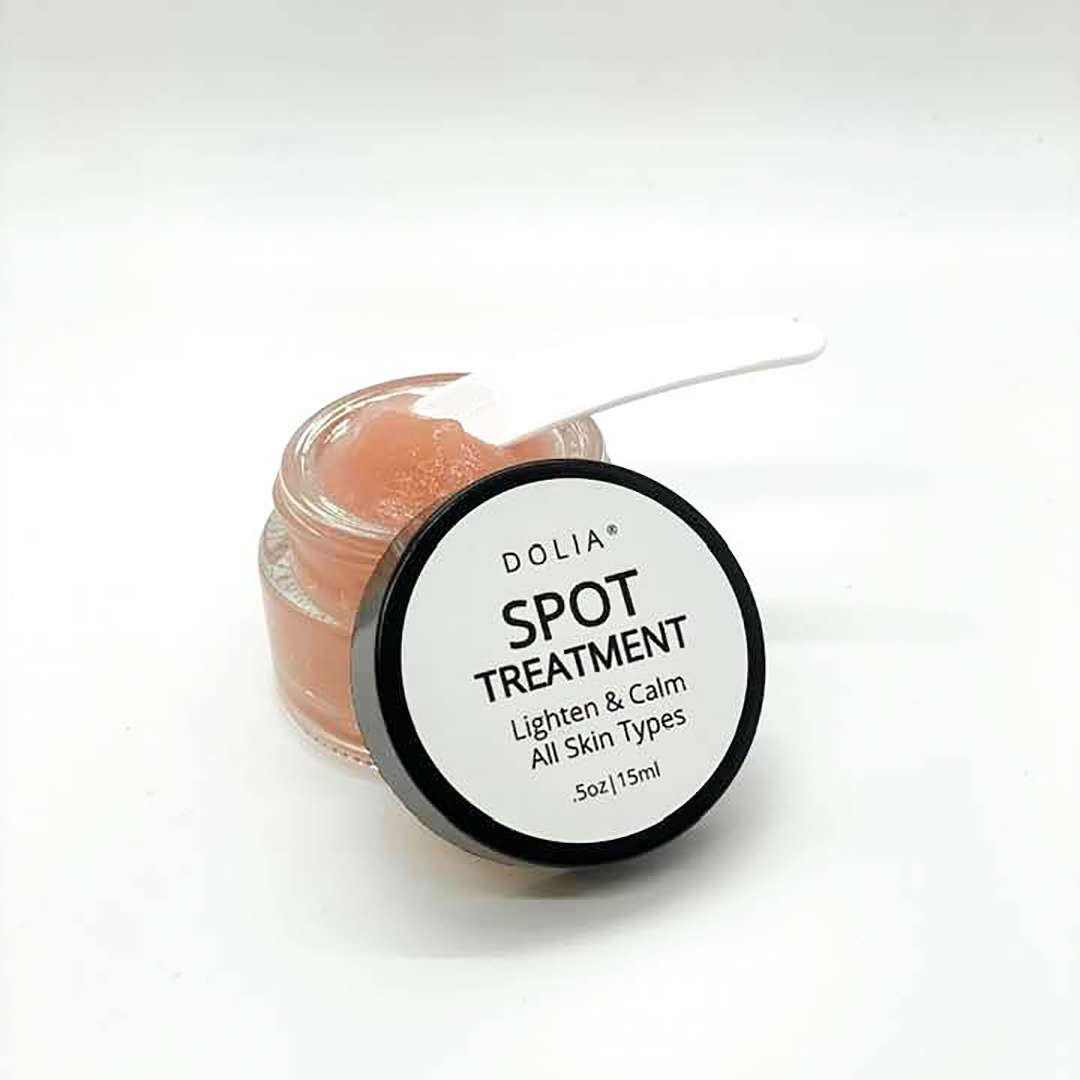 3. Address Spots
Address dark spots, discoloration and scar build-up, gently and naturally using the Dolia Spot Treatment Sample. Hydroxy acid works to lighten and correct problem spots.

Alpha-hydroxy and beta-hydroxy acids work to gently loosen dead skin cells from skin surface and to fight free radical damage at a deeper level.

Dab onto age spots, dark spots, sun spots, scars. Wait 10 minutes. Wipe off with a wet, warm cloth. Be sure to rinse away all of the mask. Use 2 to 3 times per week.


Avoid contact with eyes. Do not use on open wounds.
Learn More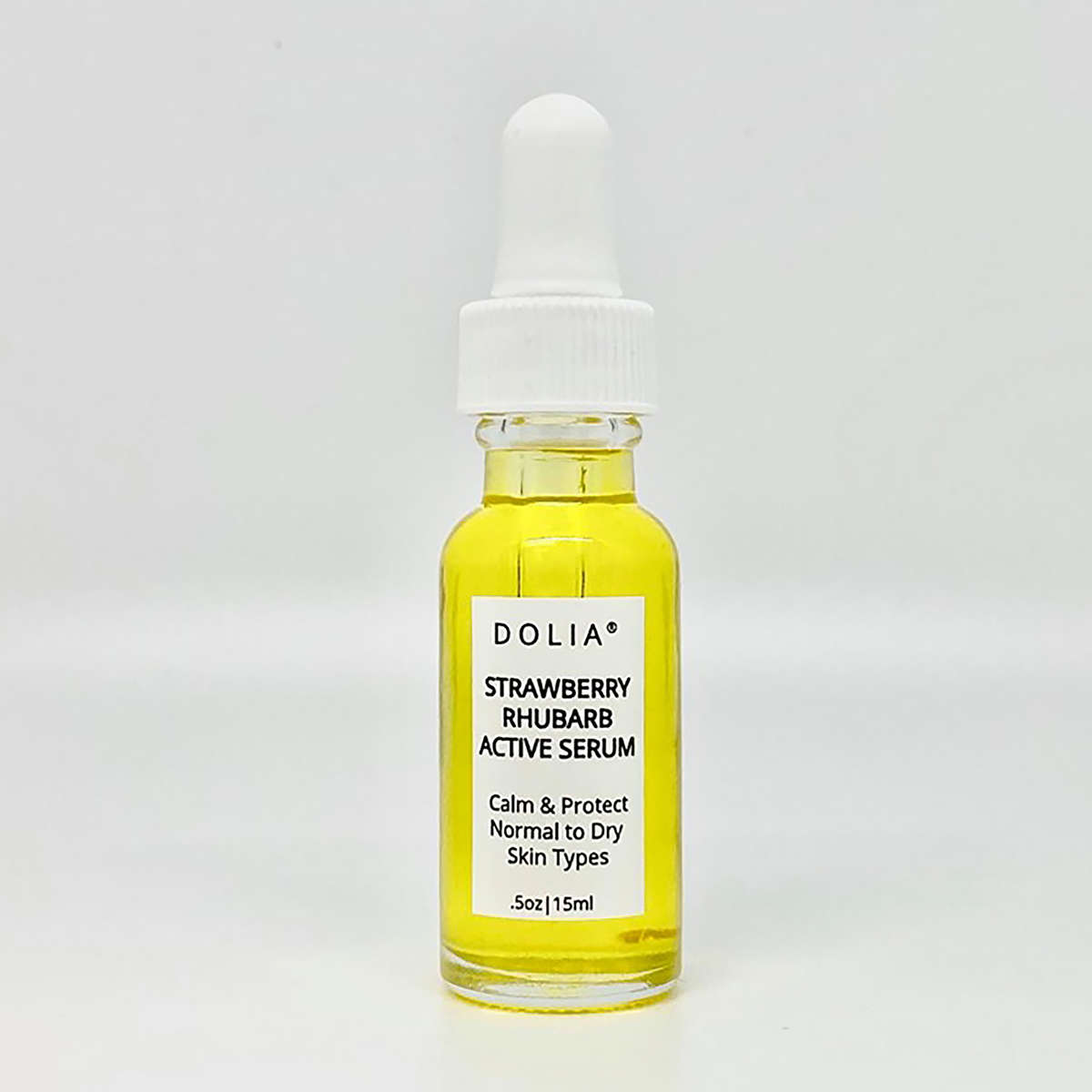 4. Nourish and Boost
Apply botanicals to your skin in rhythm with the seasons. Strawberry and Rhubarb are natural Spring choices. This blend is rich in anti-oxidants and loaded with skin loving vitamins.
Brighten and lighten
Fight Inflammation
Protect against UV damage
Support skin's natural collagen and elastin
Calm angry skin
Support skin detoxification
Minimize pores
Balance skin's natural sebum (oil) production
As a face oil: Warm a few drops of oil between fingertips and press to clean face. Use AM & PM or as desired.


As a spot treatment: Apply a dab of oil directly to affected area.


As a booster: Blend a drop or two in the palm of your hand with other face oils, moisturizers, and serums to boost their effectiveness.
Learn More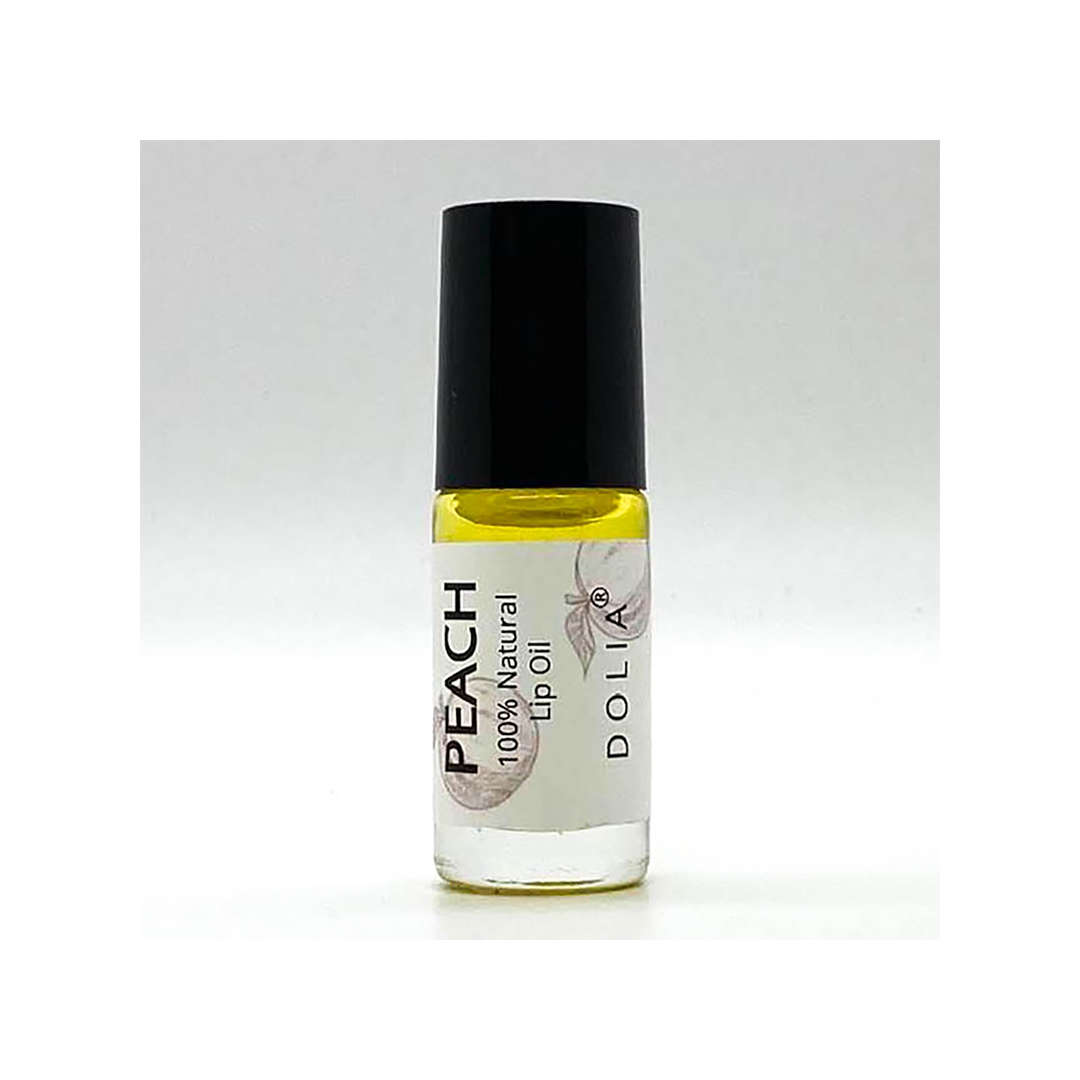 5. Finish with the Lips
Kiss Winter good-bye with this seasonal Peach Lip Oil flavor!

A luxurious lip oil to nourish lips naturally while adding a hint of sheen. Lip Oils are excellent for slicking on over lipstick or using without color.


Wax based lip balms lay on top of the skin, providing little to no nourishment. Our rich Lip Oils help to restore and soothe lips while providing a plant based occlusive layer to protect against environmental damage.

Roll onto lips as desired. Reapply throughout the day for maximum benefit.


Shop Lip Oils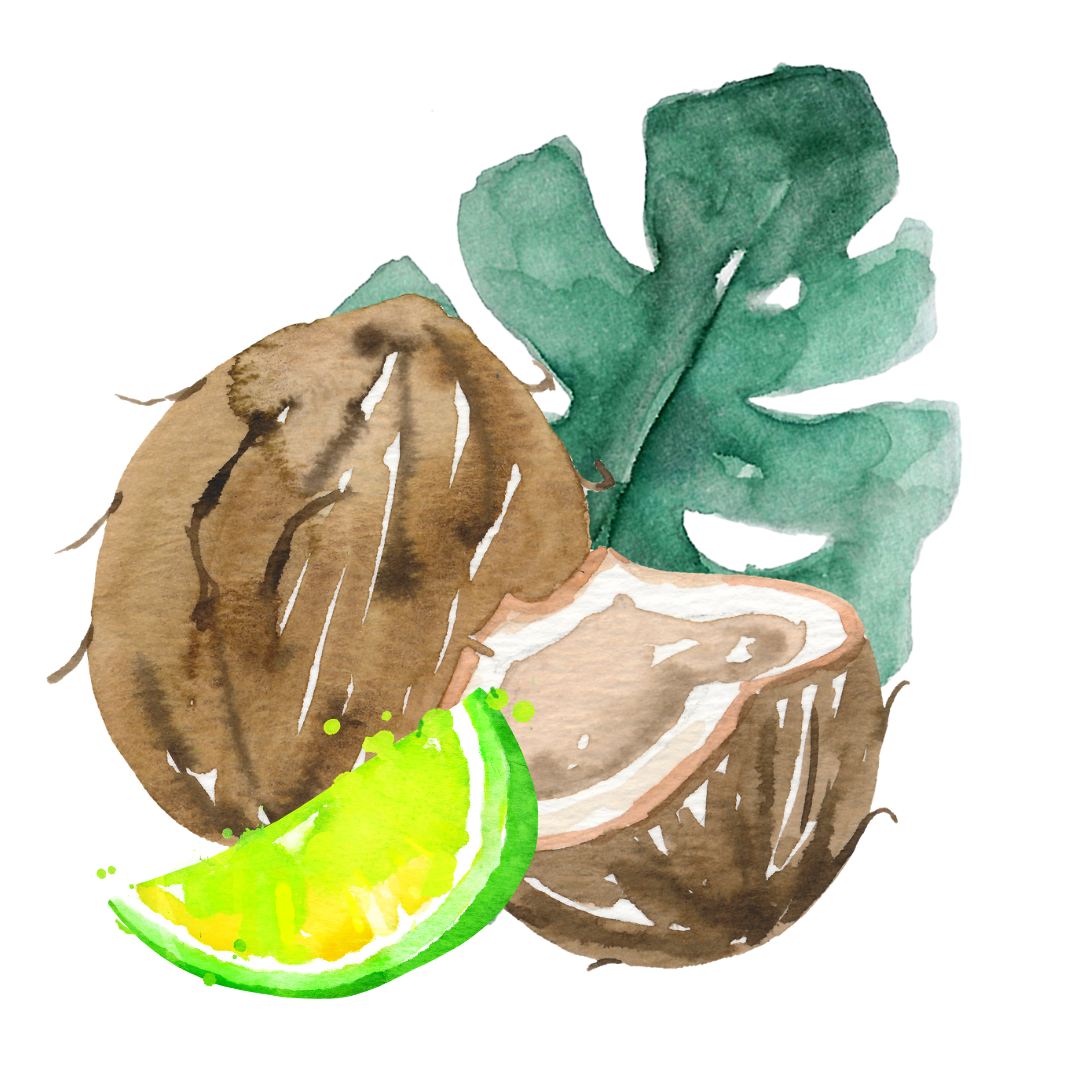 SNEAK PEEK
We've included a Sneak Peek sample of our Spring/Summer Scent, "Coconut Citrus" Essential Oil Lotion

This 100% natural lotion will launch very soon!

Also, look for a matching Summer Lip Oil.

Stay in the loop by following Brown Barn on Facebook or Instagram.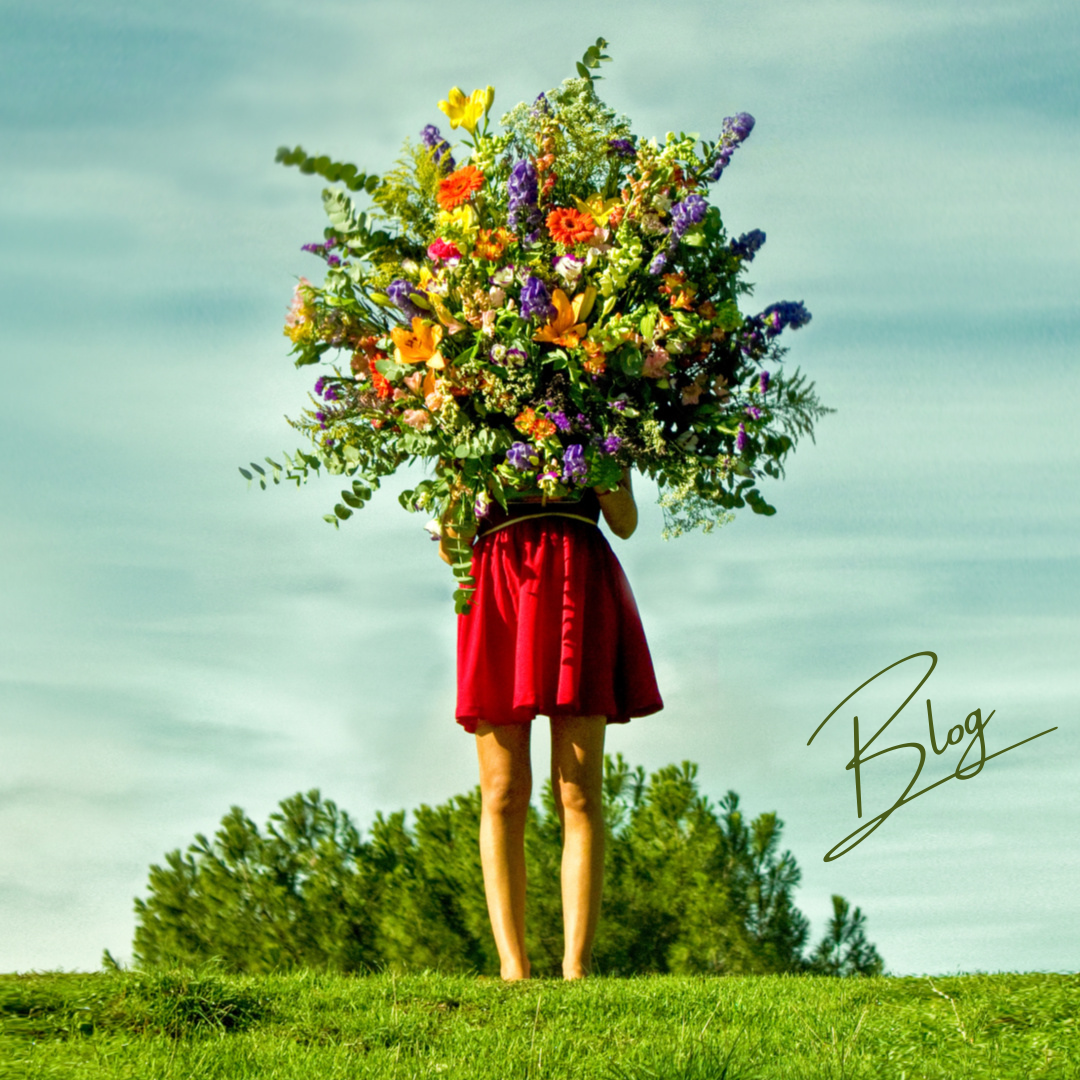 Learn More
Get even more instruction and details about transitioning from Winter to Spring in this Brown Barn blog: "Winter to Spring - Transitioning Your Skincare".
Read the Blog
OTHE POPULAR SPRING CHOICES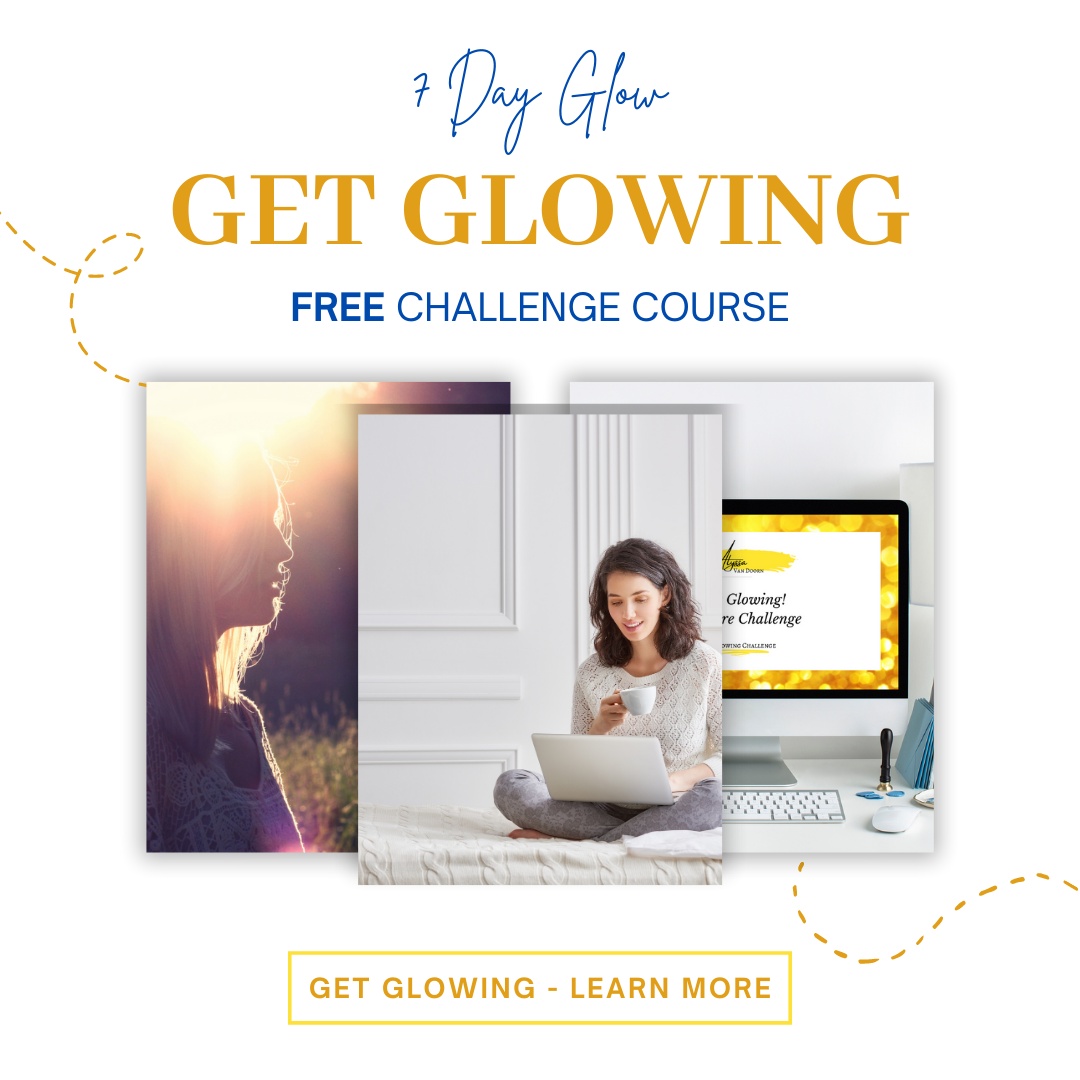 Having Trouble Getting Started?
This FREE Selfcare Challenge gets you all the info you need to implement your first selfcare step and beyond.


- 5 days of mini-classes to get you Glowing in no time. Lifetime access - complete on your own schedule.


- The 4-step blueprint for adding ANY selfcare activity to your life with confidence.


- Conquer guilty self-talk and commitment hang-ups.


- Learn how ONE SMALL STEP can CHANGE EVERYTHING!


This challenge is a partnership between Brown Barn and 7 Day Glow - Click below to be taken to the 7 Day Glow site for more information/sign-up.
LEARN MORE