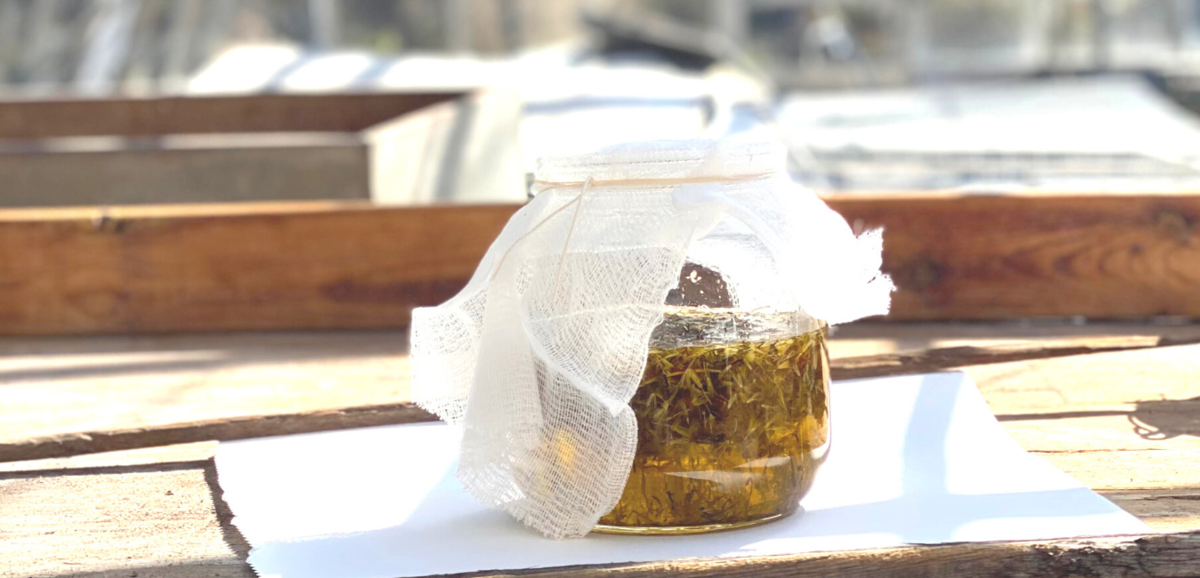 Expected by July ....
Oil infusions made from a combination of hand selected flowers and botanicals grown at our own Wisconsin farm, bonded with organic oil using heat from our own vintage glass greenhouse.

Perfect for ...
Body Oil
Massage
Minor Pain Relief
Skin Conditions
DIY Projects (recipes coming soon)
Herbal Remedies
Examples of oils coming soon include Arnica, St. John's Wort, Combination oils, Echinacea, and more.