A Healthy Glow Starts with
Healthy Skin.
The secret to Alyssa's radiant Fall Glow is maintaining regular skin care and switching over to the right products for her seasonal needs. Schedules, life, weather, hormones, circadian rhythm - it all changes with the turn of the calendar.

Alyssa's skincare challenge is oily skin and hormonal break-outs. She is also concerned with environmental damage and the effects of aging.

The products she uses to keep her skin glowing thru Fall and into the Holidays are listed below with personal tips from Alyssa.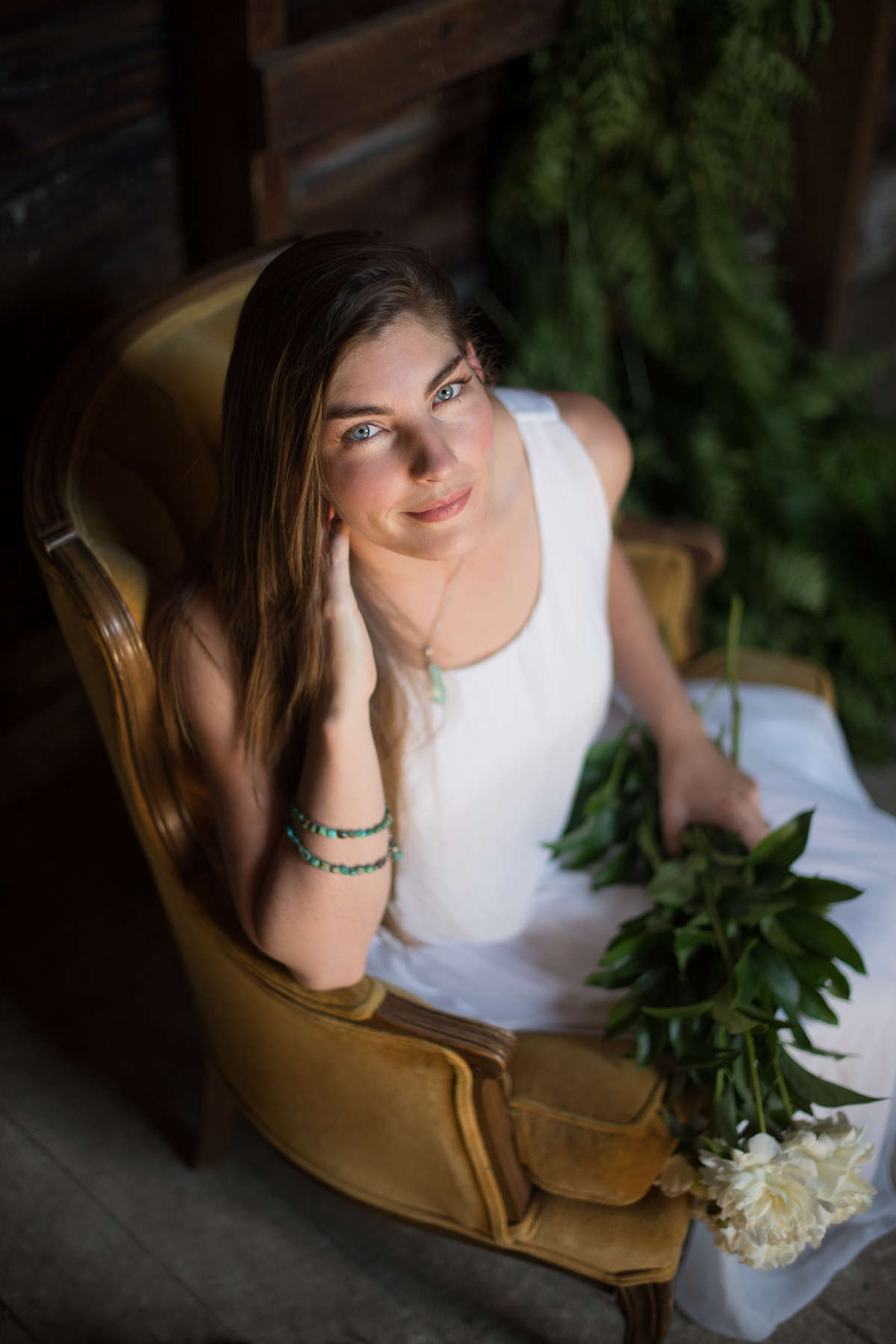 Alyssa's Hints & Tips
Cleanser, Toner,
Serum & Oil
If you do nothing else - wash your face morning and night to remove environmental pollution (such as touching your face) and clear pores. I opt for a double cleansing to battle oil and break-outs. If you have normal or sensitive skin opt for Brown Barn Botanical's Willow & Iris Gentle Purifying Cleanser.

My can't do without is Botanic Elixir. Think of this as a "power" toner containing added ingredients to help draw and retain healthy moisture and nutrients to skin while going to work on fine lines and spots. Just spritz it on like a regular toner. When spots have got you down add a dab of Cider Rose Spot Treatment as needed to battle redness.

My latest love is our new Pumpkin Seed Stem Cell Serum. Pumpkin is packed with antioxidants to fight aging and nourishing vitamins. This serum was specifically designed to battle the effects of aging, which I'm becoming especially concerned with now that I am in my early 30's.
Question: Do you use Serum and/or Oil?
I use both but only in very small amounts and only while toner/Botanic Elixir is still wet on my face. The toner/Elixir works to lighten the serum/oil and the Elixir actually is designed to provide support to the serum/oil so that it works more efficiently and travels more deeply into skin.

I don't skip oil because Brown Barn Botanicals infused Face Oils are loaded with plant extracts rich in antioxidants to battle damage from free radicals and they are also full of important skin nutrients. Oil helps naturally regulate sebum production. If you have oily skin opt for lighter oil. If you have normal or dry skin opt for our heavier Elder & Calendula Face Oil in Fall.

My newest cleansing obsession is Brown Barn's new Botanic Pre Cleanse Elixir, which is an oil based cleanser. Double cleansing is a way to loosen debris and make up so that it sweeps off with cleanser. Simply apply a few drops of the oil based pre cleanse to fingertips, massage onto DRY skin (applying to dry skin is key to success!), then top with Brown Barn's Willow & Iris Cleanser, massage a few more moments, add a bit of water if needed. Wipe off with a warm damp washcloth. If you wear little to no make-up or have extremely dry skin you may want to just opt for the Pre Cleanse Elixir in place of regular cleanser. Your skin will absolutely Glow! (And no, cleansing with oil will not irritate oily skin, it will actually help balance your natural facial oil.)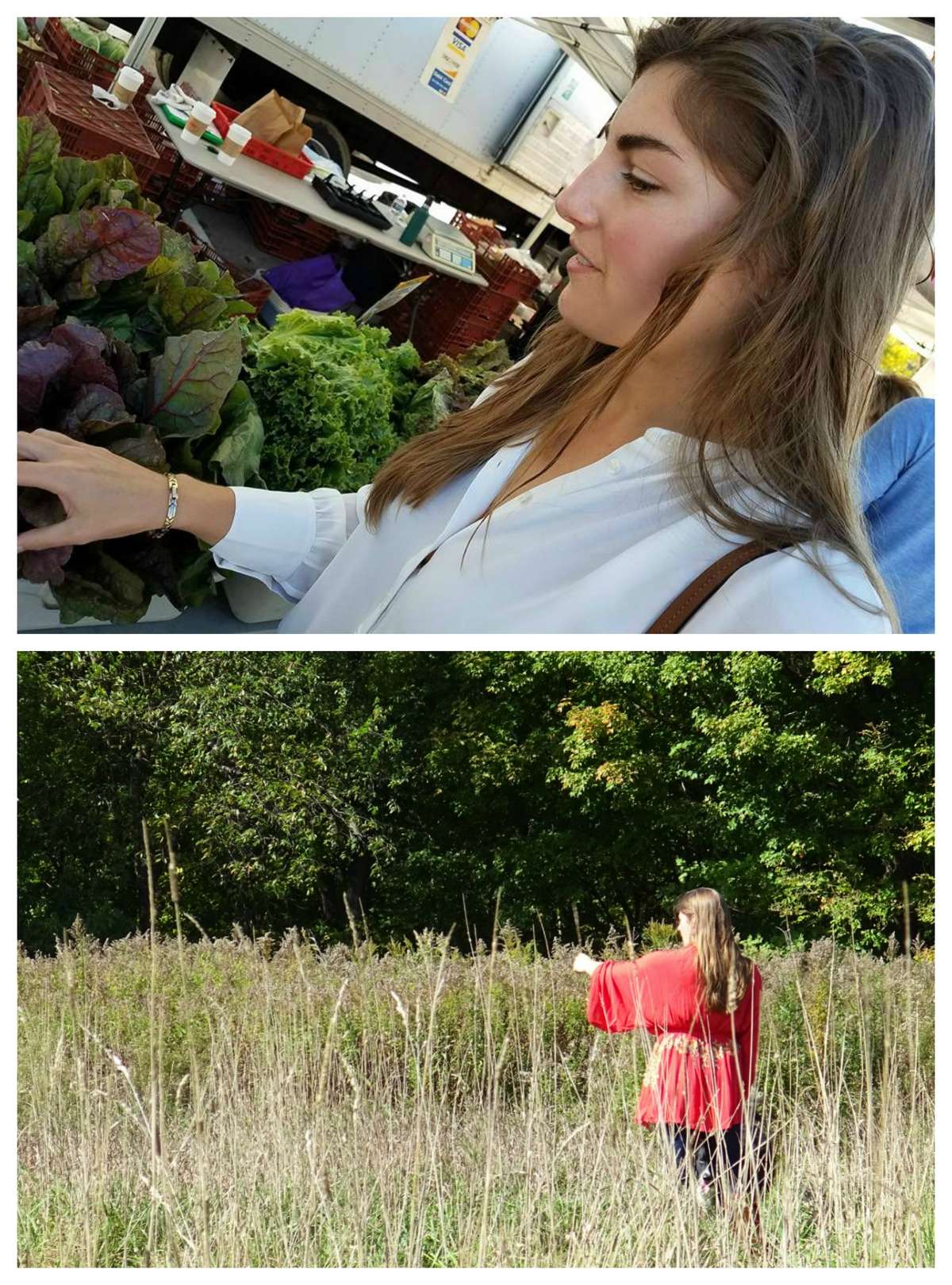 Alyssa's Hints & Tips
Exfoliator and Moisturizer
To keep my skin at its Glowy best I use Neroli & Maple Resurfacing Mask two to three times per week. When I feel like I need some major exfoliating I apply a thin layer of Resurfacing Mask and top with Three Leaf Night Face Oil. When I wake in the morning I wash off as normal and my skin absolutely glows! Neroli & Maple Resurfacing Mask is a complex Alpha Hydroxy/Beta Hydroxy Acid mask that works naturally and gently. Its much gentler on your skin than mechanical and sugar based facial scrubs.

Yes, even though I have oily skin I use moisturizer. I opt for moisturizer in Fall to prepare and condition my skin for the cold, dry weather that comes with a Wisconsin winter. Now that I'm getting older and we've developed our awesome new age-defying moisturizers I've been happily applying eye and facial creme in the evening to help build collagen and for the added hydration these products bring.
Alyssa opts for these products to accent or replace regular make-up. Light tints and touch-ups with natural foundation and mascara when needed take Alyssa's look from daytime to an evening out.

Eucalyptus and Spearmint scented 100% natural Fiddlehead Forest Body Oil is great for Fall for use as a bath and body oil. It's essential oil scent soothes sinuses while a rich oil infusion soothes the skin.